Genuine replacement filter
Humidification wick
FY2401/30


Genuine replacement filter
Humidification wick
FY2401/30
Make it a bundle and save
Make it a bundle and get 1 item for free
Choose one of the following:
Choose one of the following products:
Add accessories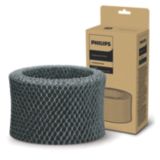 Genuine replacement filter
Humidification wick
Perfect fit for consistently high performance
Replacing the filter with the original Philips humidification wick ensures a consistently high and efficient performance of your air humidifier. It is designed specifically for the indicated device to make sure it perfectly fits and allows the appliance to operate smoothly.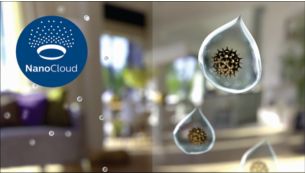 Up to 99% less bacteria with NanoCloud technology (1)
Unique NanoCloud Technology uses natural evaporation to emit pure water vapor. Due to its fine size, it is extremely difficult for bacteria or residue to attach to humidifying the air with up to 99% less bacteria released than standard ultrasonic humidifiers (1).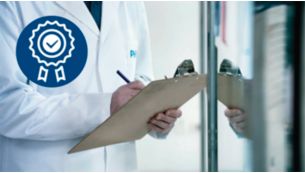 Philips filters ensure that your device works effectively
Our filters go through a set of mandatory and strict inspection tests before releasing from factory. They are subjected to rigorous life and durability tests, for continuous operation 24/7, to provide the best performance of your Philips humidifier until the last day of the filters lifespan.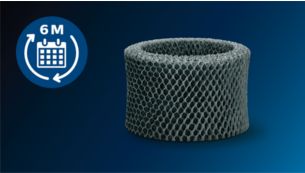 Up to 6 months of usage
This humidification wick provides consistent protection and guarantees optimal filtration up to 6 months.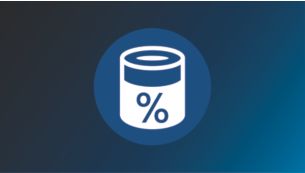 Follow the Smart filter status indicator on your device
Your Philips device notifies you when to clean or replace the humidification wick. This makes the maintenance of the appliance effortless whileensuring that youalways enjoy comfortable, clean air.
Technical Specifications
Country of origin

Country of origin

Weight and dimensions

Dimension of packaging (LxWxH)

Weight of product

Dimension of product (LxWxH)

Weight incl. packaging

Color(s)

Performance

Filter

Bacteria filtration

Compatability

Suitable for these models
(1) Compared to standard ultrasonic humidifier modules that do not contain additional technology to reduce bacteria-spreading, tested by independent lab
Our site can best be viewed with the latest version of Microsoft Edge, Google Chrome or Firefox.